Mesivta Torah V'emunah High School (MTV) was founded by Rabbi Mechel Friedman, son of the Tenker Rav Shlita.
It was initiated upon recognizing the need for a Yeshiva of this nature in the Queens community.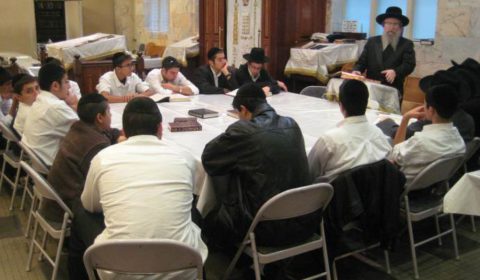 Since the school's inception, we have become a fully accredited High School, authorized to administer NYC Regents, and issue High School Diplomas.
Graduates of Mesivta Torah V'emunah have went on to build their own Jewish homes with strong faith and meticulous Mitzvah observance. Some students have become Rabanim, Sofrim, as well as G-D fearing businessmen, continuing in the path of our heritage.
---
We are located in Queens, NY. Transportation from Brooklyn is provided.
For inquires call Rabbi Friedman at 718-635-1530
---